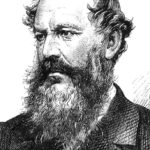 J.C. Ryle (1816-1900) who was thoroughly evangelical in doctrine, wrote the following: "One duty which the prevalence of sickness entails on man is that of living habitually prepared to meet God. Sickness is a reminder of death. Death is the door through which we must all pass to God's judgement. Surely the first lesson which the inhabitant of a sick and dying world should learn, should be to prepare to meet God.
When are you prepared to meet God? Never till your iniquities are forgiven, and your sins covered! The blood of Jesus Christ can alone make you acceptable in the sight of God. The righteousness of Christ can alone make you acceptable in the sight of God. Faith, simple childlike faith, can alone give you an interest in Christ and His benefits. Would you know whether you are prepared to meet God? Then where is your faith? Where are the evidences of your conversion and sanctification?
The day may come when after a long fight with disease, we shall feel that medicine can do no more, and that nothing remains but to die. Friends will be standing by, unable to help us. Hearing, eyesight, even the power of praying, will be fast failing us. Eternity, with it's realities, will be looming large before our minds. What shall support us in that trying hour? What shall enable us to feel, "I fear no evil " (Psalm 23v4). Nothing, nothing can do it but close communion with Christ dwelling in our hearts by faith,- Christ putting His right arm under our heads, - Christ felt to be by our side - Christ can alone give us the complete victory in the last struggle."